ABOUT
A PIONEER OF THE INTERNET AND CYBERSECURITY
Sergio Heker built the JVNC supercomputer network, growing it into the fastest Internet network and largest international carrier worldwide. The first to co-locate equipment with telecom providers, he helped create the original "backbone" of the Internet.
Mr. Heker helped contain the infamous Morris worm, testified before Congress on the security of the Internet and provided cybersecurity to global brands like General Motors.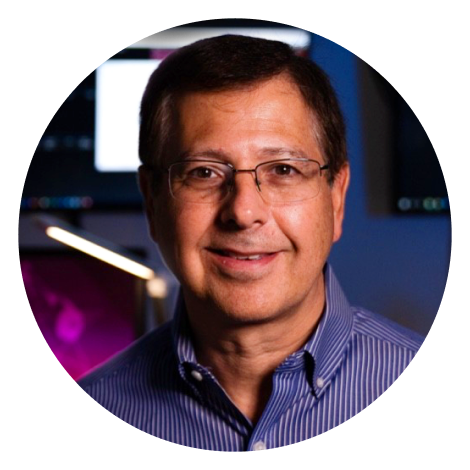 active RESEARCHER and SPEAKER
Sergio Heker is a Research Associate of the University of Central Florida and holds a Master's Degrees in Electrical Engineering from Stevens Institute of Technology.
He is a frequent conference speaker and is widely recognized as an Internet pioneer:
The Internet Society, Founding Member
National Science Foundation, Principal Investigator and Reviewer
Who's Who of Global Business Leaders, Member
Who's Who in the Computer Industry, Member
Sergio belongs to Eta Kappa Nu and Stevens Institute of Technology's Gear and Triangle.
Cybersecurity Leader
A regular conference speaker and widely recognized as a founding father of outsourced cybersecurity services.
Technologist
Founding member of the Internet Society and co-developer of established Internet Protocol standards.
Academic
Research Associate of the University of Central Florida. BSc. & MSc. Electrical Engineering.
"At GLESEC, we don't sell tools. We combine leading technologies with managed and professional services to offer the industry's most complete and cost effective cybersecurity solutions designed to address each customer's specific business needs."
Founder and CEO, GLESEC
Founding Member, The Internet Society
Principal Investigator and Reviewer, National Science Foundation
Board of Advisors of Electrical Engineering at the University of Central Florida
Contact us today for more information on our services and security solutions.